Digitise fast, be agile and stay relevant.
ExoSystems delivers end-to-end digital experiences fast and future-proofed with OutSystems' Low Code Platform.
Digital Customer Experience
Meet modern customer expectations 
Customer Journey
Create a frictionless customer journey
Customer Self-service
Online customer self-service
Customer Portals
Online customer account access
Customer Onboarding
Digital validation, customer data capture and negotiation
Customer Dashboards
Realtime location, status and activity updates
Customer Mobile Apps
Mobile app for customer account and product access
Digital Operations
Replace ad-hoc risk management with real business insights
Continuous Integration
Leverage and connect all your data sources
Dynamic Dashboards
Get a live, unified view of your operational and customer data

Process Automation
Unify fragmented processes and missing data across your systems

AI
AI and machine learning enhanced operational improvement
Rapid Digitisation
Dramatically increase speed to market
Rapid prototyping
Test your assumptions and ensure that you build what customers really want
MVP
Develop Minimal Valuable/Viable Products
Powered by OutSystems Low Code Platform
Our products are accessible anywhere, adapt with your customer needs and fit seamlessly into your environment
Multi-touch Experiences
Providing the Insured Experience across all devices and platforms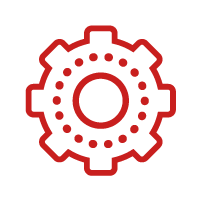 Fast, Continuous Delivery
Adding your requirements in weeks with the agility to change as your business adapts
Modern Technology
Extend and future-proof any existing policy/claims management ecosystem
Skills Independent
A Low Code Platform turns the average skill set base into a digitisation powerhouse
Contact Us
Get in touch to find out more.
Exosystems Contact - Homepage
Network Space, Block 4, Albury Office Park, 1 Magalieszicht Avenue, Dunkeld West, Johannesburg, 2196, South Africa
Copyright © 2019. Platform Evolution (Pty) Ltd 'The Master Reseller for OutSystems in South Africa' – Registration No. 2012/131005/07

Designed and built by DigitalBoost