Self-Service Claims
Digital and customer first self-service claims settlement with First Notification of Loss (FNOL)
A Modern Self-service Claims application, delivering an integrated mobile application experience and utilising on-device features for claims data-gathering 24/7.
Instant Information Capture
Carefully guiding the user through their claim, our intuitive user interface empowers the user to accurately enter details of the incident using modern Al-related capabilities, such as image processing for claim form filling and speech-to-text translation
3rd Party Claim Collaboration
Real-time claims assessor scheduling, and immediate modern communication with video call capabilities making use of FNOL to provide great gains to claims handler productivity.
The evidence collected is of the highest quality and in various kinds of media forms, including text, audio, photo and video
Reduce fraud with improved security, localization and timestamp features: All evidence is stored with a high grade security standard, eliminating the possibility of fraud
Upon claim submission, the claim progress can be monitored at any time, accessed by any mobile device providing the user with transparency and reducing friction and delays typically associated with telephone claims.
Integrate and enrich your data
Integration with other apps is simple.
Our applications are API-first and allow for seamless third-party integration – so your underwriters and brokers can make fully-informed decisions without the effort of traditional data collection
Powered by OutSystems Low Code Platform
Our products are accessible anywhere, adapt with your customer needs and fit seamlessly into your environment
Multi-touch Experiences
Providing the Insured Experience across all devices and platforms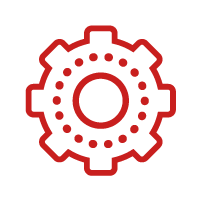 Fast, Continuous Delivery
Adding your requirements in weeks with the agility to change as your business adapts
Modern Technology
Extend and future-proof any existing policy/claims management ecosystem
Skills Independent
A Low Code Platform turns the average skill set base into a digitisation powerhouse
Block F, St Andrew's Office Park, Meadowbrook Ln, Bryanston, Johannesburg, 2021, South Africa
Copyright © 2021. Platform Evolution (Pty) Ltd - OutSystems Partner in South Africa - Registration No. 2012/131005/07
Designed and built by ExoSystems