Customer Onboarding
A sophisticated onboarding journey for customer data capture, validation and digital negotiation

Allow customer identity risk mitigation to occur smoothly, leveraging modern communication channels and devices.
Integrate and Enrich your Data
Integration with other apps is simple.
Further enrichment of optimised data structures initiated in the Customer Onboarding process, to continue the expansion of the Digital Customer Record
Our applications are API-first and allow for seamless third-party integration – so your underwriters and brokers can make fully-informed decisions without the effort of traditional data collection
Modern, intelligent and comprehensive customer onboarding flow, as well as digital policy negotiation, data enrichment, document generation, and proof-of-life capability.
Optimised data structures for Policy, Customer, Acquisition Journey and Communications tracking – enabling the fulfilment and enrichment of a Digital Customer Record.
All information is stored securely in one place.
Automates the processes from the mobile contract entry, to the extraction and transmission of contract data.
Powered by OutSystems Low Code Platform
Our products are accessible anywhere, adapt with your customer needs and fit seamlessly into your environment
Multi-touch Experiences
Providing the Insured Experience across all devices and platforms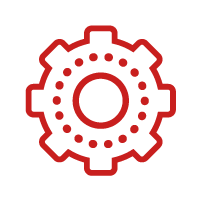 Fast, Continuous Delivery
Adding your requirements in weeks with the agility to change as your business adapts
Modern Technology
Extend and future-proof any existing policy/claims management ecosystem
Skills Independent
A Low Code Platform turns the average skill set base into a digitisation powerhouse
Block F, St Andrew's Office Park, Meadowbrook Ln, Bryanston, Johannesburg, 2021, South Africa
Copyright © 2021. Platform Evolution (Pty) Ltd - OutSystems Partner in South Africa - Registration No. 2012/131005/07
Designed and built by ExoSystems