Claims Collaboration
Digitize the data exchange between all claims handling participants
3rd Party Claim Collaboration
Real-time claims assessor scheduling, and immediate modern communication with video call capabilities making use of FNOL to provide great gains to claims handler productivity
Digital workflow to connect all stakeholders: Insurers, brokers, customers, loss adjusters, repair facilities and leasing companies
Digital submissions eliminate the need for paperwork so you can collaborate with business partners all in one place
Real-time customer claim information and evidence
Claims experts can work closely with customers remotely through voice & video communication to complete the claim settlement.
Intelligent and automated claims process workflow enablement for insurance operations role-players
Digital Customer Communication 
Direct communication in claims processing with the customer. Feedback is sent directly to connected channels.
Automatic Digital Policy document generating and communication via instant messaging
Upon claim submission, the claim progress can be monitored at any time, accessed by any mobile device providing the user with transparency and reducing friction and delays typically associated with telephone claims.
Real-time claim audit history
Integrate and Enrich your Data
Integration with other apps is simple.
Our applications are API-first and allow for seamless third-party integration – so your underwriters and brokers can make fully-informed decisions without the effort of traditional data collection
Powered by OutSystems Low Code Platform
Our products are accessible anywhere, adapt with your customer needs and fit seamlessly into your environment
Multi-touch Experiences
Providing the Insured Experience across all devices and platforms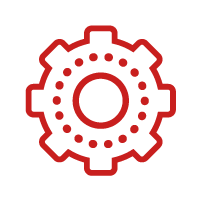 Fast, Continuous Delivery
Adding your requirements in weeks with the agility to change as your business adapts
Modern Technology
Extend and future-proof any existing policy/claims management ecosystem
Skills Independent
A Low Code Platform turns the average skill set base into a digitisation powerhouse
Block F, St Andrew's Office Park, Meadowbrook Ln, Bryanston, Johannesburg, 2021, South Africa
Copyright © 2021. Platform Evolution (Pty) Ltd - OutSystems Partner in South Africa - Registration No. 2012/131005/07
Designed and built by ExoSystems